Employment Discrimination/Wage and Hour Cases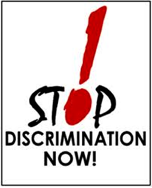 A consultation, the filing of an EEOC, State Division for Human Rights, or NYC Commission for Human Rights or your state's EEO agency charge will be without cost.  Subsequent litigation, should it be in an agency or a court, will be capped at an hourly rate of $225.  Where possible, court awards of attorneys' fees will be pursued.
 Race discrimination

 Sex discrimination and harassment

 Age discrimination

 Disability discrimination and reasonable accommodation

 Sexual orientation discrimination

 National origin discrimination

 Marital status discrimination

 Discrimination based on criminal convictions
  Wage and Hour Claims
Not paid minimum wage or overtime for every extra hour your work? We can help!
Claims that an employer failed to pay overtime or minimum wage will be pursued on a contingency fee basis.