Elder Care Lawyers
Welcome To The
For more than a decade, our Law Firm has been providing skilled legal services to clients from across the United States and around the world. If you have visited our site because you need a lawyer, you will immediately realize you need search no further. At the Law Offices of Ann-Margaret Carrozza, we give clients personal attention and aggressive representation. Our Law Firm provides a variety of legal services to a diverse and constantly expanding clientele.
The Law Offices of Ann-Margaret Carrozza focus on elder law, estate planning, estate administration, and special needs planning.  We have offices in Bayside, Queens and Port Jefferson, Long Island.  We also accommodate requests for appointments at your home.
Our mission is to provide you with the highest caliber of legal advice in an atmosphere of trust and comfort.  We strive to develop an ongoing relationship with you and your family as we arm you with the legal information and tools needed to protect your family's assets.
Attorney Profiles

Ann-Margaret Carrozza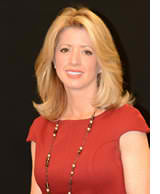 Ann Margaret Carrozza is a renowned Elder Law and Estate Planning Attorney who served as a New York State Assembly woman. During her fourteen years in the legislature, she authored
dozens of bills designed to streamline the estate planning process, protect seniors against consumer fraud and expand access to quality long-term care.
She is an executive member of the N.Y.S. Bar Association, Elder Law section and the National Academy of Elder Law Attorneys. She also serves as a member of the Surrogate's Court Advisory Committee to the Chief Administrative Judge.
Her practice focuses on Elder Law, Trusts and Estates, Asset Protection, Estate Administration
and Long Term Care Planning. A frequent lecturer, Ann Margaret Carrozza has been the keynote speaker for the NYS Bar Association, and the Surrogate's Association and has been interviewed by FOX News, FOX & Friends, Geraldo, NBC News 4, CBS2, NY1, The Wall Street Journal, USA Today and Money Magazine. She recently joined the Huffington Post's Expert Panel as a contributor to HuffPost Money, offering advice as it relates to Elder Law and Estate Planning.
She is also a legal contributor to Hamptons.com and teaches at Hunter College, Queensborough
Community College, and Queens College. Her offices are in Bayside, Glen Cove and Port
Jefferson NY.
Stephanie Stern
Stephanie Stern practices in the fields of elder law and estate planning. She received her
Juris Doctor from New York Law School, and her undergraduate degree from Goucher
College, where she graduated Phi Beta Kappa, with highest honors. While attending law
school, she worked as a paralegal for a title company. Prior to joining The Law Offices of
Ann-Margaret Carrozza, she was an international tax planning attorney.
Stephanie Stern is an active member of the New York State Bar Association, Queens
County Bar Association and Brandeis Lawyers Association. She volunteers her time to
many community organizations.
                                                
Michelle A. McSweeney
Michelle A. McSweeney is an associate attorney with the Law Offices of Ann-Margaret Carrozza.  She received her Juris Doctor from St. John's University School of Law.  While attending law school, she worked as a paralegal.
Michelle A. McSweeney holds a Masters of Science in both Education and Spanish.  Prior to joining Ann-Margaret Carrozza in 2003, Ms. McSweeney was a New York State Certified Spanish teacher for six years in a local high school.
Michelle A. McSweeney is an officer of the Columbian (Italian-American) Lawyers Association, as well as an active member of the  New York State Bar Association, Queens County Bar Association, Women's Bar Association and Catholic Lawyers Association