Disability Pensions New York City/NY State Public Employees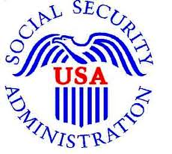 We all want to work long enough to collect a full pension, be it a 55-25 or 62-20, or whatever other plan we are in.
Sometimes accidents occur, and becoming disabled qualifies City and State workers for disability pensions — often a lot more than they would normally be qualified for. However, the system is complex and has hidden road blocks.
Our Plan provides the best legal assistance in New York.
The Plan will provide representation at a capped cost of $4,500 (Gold Plan) or $5,500 (Standard Plan) to pursue disability pensions for public employees.
Assistance with filing for all other pensions will be at no charge.
Fees on Social Security Disability applications, which all disability pension recipients are eligible to file, will be limited to an award of attorneys' fees not payable by the participant.
Representation on private sector pensions requires the application of maximum hourly rate.