Basic Legal Services
Law Office of Stuart Salles
The Basic Legal Services of the Plan will be offered through the Law Office of Stuart Salles, a general practice firm in Manhattan. This includes wills, divorces, separation agreements, real estate transactions , Family Court matters, and bankruptcies, as well as the free consultations and letters offered by the Plan. The Office will also handle all Social Security Disabilty filings and Disability Pension applications.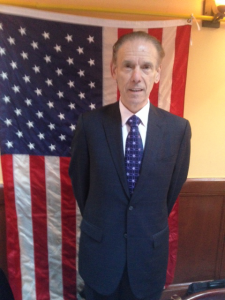 Stuart Salles is an attorney admitted to practice in the Courts in the State of New York, the Federal Courts and the Supreme Court of the United States.  He has been a practicing attorney for over fortyyears. He graduated from Baruch College of the City College of New York with a Bachelor of Business Administration.  Thereafter, he graduated from Brooklyn Law School with a Juris Doctor Degree. 
 Over the last forty years, his practice has focused in areas of helping people employed by the City and State of New York.  He is counsel to many labor unions as well as fraternal organizations, and  Columbia Associations, among employees  of the Police Department, the Fire,Department, the Taxi and Limousine Commissions, and the New York City Transit Authority.
 Stuart has written a column for the newspaper "The Sentinel," since he first became counsel to the Civil Service Retired Employees' Association.  He has written about issues that affect all civil servants employed by any of the New York City or New York State Agencies, as well as any of the public authorities. 
He has assisted in the preparation, submission and advocacy of many of the pension bills that have been submitted to the legislature of the State of New York.  He is renowned in all areas of civil service and pension law that affect all municipal employees.
Stuart offers a unique and encouraging perspective on the representation of his clients, whom he always considers his friends.  His concern for them has been paramount.
He has always made himself available twenty-four hours a day, seven days a week to a friend in need.